The Graphic Unconscious Exhibition Catalogue

Book Launch & Open House!

May 5, 2011 4:30-8pm at the Philagrafika offices
1616 Walnut Street, Suite 918 (9th floor), Philadelphia, PA 19103
Please join the Philagrafika staff, festival partners and catalogue contributors over light fare and libations on May 5, 2011 for a launch party celebrating the recently published The Graphic Unconscious exhibition catalogue. The catalogue documents the thematic exhibition and programs that were presented as part of Philagrafika 2010, Philadelphia's city-wide festival celebrating print in contemporary art, that took place January - April, 2010. Featuring more than 250 pages of images, illustrations, essays and contributions by the curators, festival organizers, and artists, this catalogue is an essantial reference for the expanded field of contemporary printmaking!


Save on shipping and handling costs and purchase your book that evening for $30.00 plus tax.

CATALOGUE DESCRIPTION
Size: 8.5 x 10 in.; 256 pages with 210 color images
Softbound, limited production run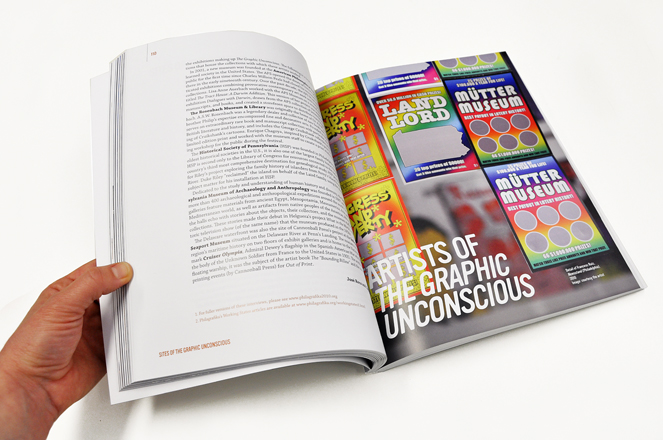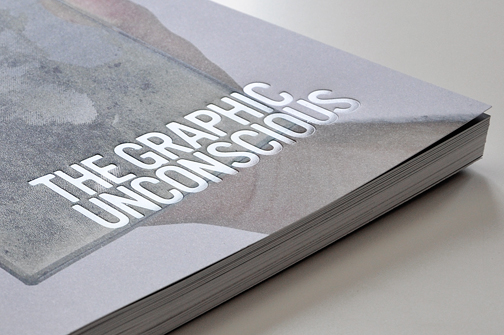 ARTISTS
Lisa Anne Auerbach, Eric Avery, Christiane Baumgartner, Erick Beltrán, Bitterkomix, Mark Bradford, Cannonball Press, Enrique Chagoya, Sue Coe, Julius Deutschbauer, Dexter Sinister, Dispatch, Drive By Press, Eloísa Cartonera, Art Hazelwood, Pablo Helguera, Orit Hofshi, Thomas Kilpper, Gunilla Klingberg, Virgil Marti, Paul Morrison, Óscar Muñoz, Pepón Osorio, Carl Pope, Qui Zhijie, Duke Riley, Betsabeé Romero, Francesc Ruiz, Jenny Schmid, Self Help Graphics & Art, Regina Silveira, Kiki Smith, Space 1026, Superflex, Swoon, Tabaimo, Temporary Services, Barthélémy Toguo, Tromarama, and YOUNG-HAE CHANG HEAVY INDUSTRIES.
ESSAYS
The Graphic Unconscious or the How and Why of a Print Triennial by José Roca; Print and the Public Sphere by Sheryl Conkelton; Print in Translation: The Graphic Unconscious at the Philadelphia Museum of Art by Shelley R. Langdale; Virtually Universal: Printmaking as a Tool by John Caperton; History Repeats: Reflections from Moore College of Art & Design by Lorie Mertes; Transforming the Known into the New: Pennsylvania Academy of the Fine Arts and Philagrafika 2010 by Julien Robson; In and Out of Print: Artist Projects in Historical Collections by Caitlin Perkins; Printmaking: A Colony of the Arts by Luis Camnitzer.
The Graphic Unconsious exhibition took place at the Moore College of Art & Design, Pennsylvania Academy of the Fine Arts, Philadelphia Museum of Art, The Print Center and Temple Gallery, Tyler School of Art, Temple University along with artist residencies at historic institutions and featured work by forty artists and collectives, representing eighteen countries across five continents.

This catalogue was conceived of by artistic director José Roca and edited by Jennie Hirsh with design by Smyrski Creative. In addition to presenting full-color reproductions of the featured artists' work, essays by each of the curators, it contains an essay by artist-printmaker Luis Camnitzer; and a look at the five residency projects at historical institutions. A foreword by Judith K. Brodsky and introduction by Executive Director Teresa Jaynes mark the significance of the Philagrafika 2010 event and contribution to the field. It also includes a description of the exhibition venues, a detailed exhibition checklist, and an index.

Can't make it to the launch party?
Catalogues can be purchased from our ONLINE STORE!

For questions about this event or if you would like additional details about the book and its contents, please contact Caitlin Perkins at 215-701-6148 or cperkins@philagrafika.org.


Major support for The Graphic Unconscious exhibition, artist residencies and catalogue was provided by: Philadelphia Exhibitions Initiative, a program of The Pew Center for Arts and Heritage, National Endowment for the Arts, The Andy Warhol Foundation for the Visual Arts, Inc., the Elizabeth Firestone Graham Foundation and The Barra Foundation, Inc.