2008 Summer Solstice Benefit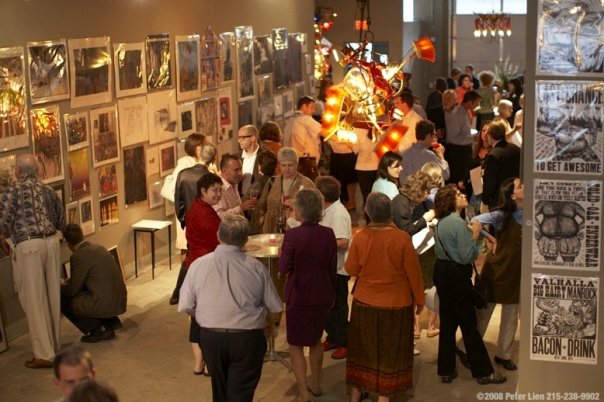 SPECIAL THANKS TO our host bahdeebahdu, Artblog's Libby Rosof and Roberta Fallon, donating artists, prints shops, event sponsors, volunteers and everyone who helped us to reach our fundraising goal!!

FEATURED ARTISTS
All links below indicate prints that are still available. For inquiries on prints and pricing, please contact Caitlin Perkins at 215-701-6148 or cperkins@philagrafika.org

PRINTS HAVE BEEN SELLING QUICKLY AND ARE ON A FIRST COME FIRST SERVED BASIS. THEY ARE LIMITED EDITIONS SO DON'T MISS OUT. IF YOU'RE INTERESTED, CONTACT US TODAY!!
* Donated by print shops
PRINT SHOPS & GALLERIES
Anchor Graphics
The Borowsky Center for Publication Arts, University of the Arts
Brodsky Center for Innovative Editions
Cannonball Press
C.R. Ettinger Studios
Cannonball Press
Hand Print Workshop International
The Borowsky Center for Publication Arts
Space 1026, The Print Center
Silicon Gallery Fine Art Prints
VanDeb Editions

ORGANIZING COMMITTEE
Katy Casey - Co-chair
Daniel Heyman - Co-chair
Judy Gelles
Matty Hart
David A. Schwartz
Bethann Zangrilli
HONORARY COMMITTEE
Robert Brand and Liz Werthan
Kerry DeAngeles and Kathy Rumer
Anne d'Harnoncourt and Joseph Rishel
Ben Dineen and Dennis Hull
Happy and Richard Fernandez
Robert Goldman
Lis and Michael Kalogris
Kim and Adam Kamens
Cissy and Robert Levy
Gabriele Lee
Peter Miller and Mark Ansley
Alex and Julie Nemeth
Meg Saligman
David Schwartz
Jennifer Shelter
Micki Stolker
Anna and Menno Tas
Caroline Wischmann and David Rasner
Jeanne Wrobleski
CORPORATE SPONSORS
Ascender Investments Inc.
Bahdeebahdu
Cozen O'Conner
North Bowl
Philadelphia Brewing Company
Willig, Williamson & Davidson
Zangrilli Design
INDIVIDUAL SPONSORS
Judith K. Brodsky
Kim Sajet
Whitney Whisenhunt
Summer Solstice design: Nicole Edmund, copyright 2008